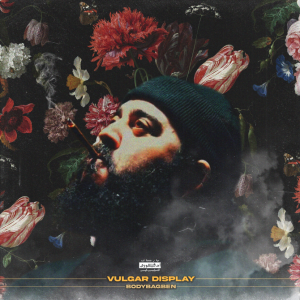 El listado de novedades de esta semana pasa por:
Done Wright – They don't know ft 38 Spesh, Elcamino & M. Reck (pr. 38 Spesh)
Real Bad Man x Smoke DZA – Last of the Mohicans
Ivy Sole – Easy to kill
SmooVth x Machacha – New Yitty
La Rumeur – Saturé (pr. F.A.S)
V Don x Bodega Bamz – Crossfire
Supreme Cerebral x Clypto – Give it up ft Mickey Diamond & Josiah The Gift
Your Old Droog x Tha God Fahim – War Of millionz (pr. Messiah Musik)
Casual x Dead Perry – Nothin to toy with ft P-Dirt, Eto & Crimeapple
Makeba Mooncycle – Loses (pr. Buck Oner)
DJ Deadeye – In the plans ft Ruste Juxx, Rigz, Fabeyon & Termanology (pr. Shortfyuz & DJ Deadeye)
Body Bag Ben – Affiliated (pr. Body Bag Ben)
G Fam Black x Propha C. Allison – Amerikkkan Horror Story
Futurewave & 36 Cypher – Hash 2 ash
Fanny Polly – Rebelle
MOAN – Gratitude (pr. JCKSN SWBY)
A Tribe Called Quest – Mardi Gras at Midnight ft Rah Digga (pr. J Dilla)
ILL Conscious x Mute Won – Vespucio Norte ft DJ Grazzhoppa
Shabazz The Disciple – We come here fe warr ft E & Who Is Freestyle
J Scienide – Parka
Luvre47 – Hood
Sëar Lui-Même – Juste avant l'album #2 (pr. Sarbacane)
Podcast: Reproducir en una nueva ventana | Descargar
Sin comentarios
Aún no hay comentarios.
RSS de comentarios URI para TrackBacks
Escribe un Comentario