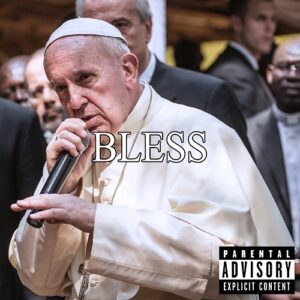 Las novedades se amontonan cada semana sin piedad alguna, las de este programa son las siguientes:
DNTE – If looks could kill ft Wyze Wonda (pr. DNTE)
Oppenheimer – Laurels ft  Jay Royale, Rome Streetz & D-Styles
Ski2l x La Vilerie – Evasion ft Momana
DJ Moya – Scream to da world ft Rigz
Ethemadassassin – Pick a side (Get or get got) (pr. Stu Bangas)
Fliptrix – Primordial soup ft King Kashmere (pr. Pitch 92)
J Rocc – The best
Erick Hervé – Media (pr. llouis)
Ard Adz – House ah pain (pr. Handz Beatz)
Raous Gang – Terrain miné 9 (pr. SK Prod)
Huda – Keep it halal II (pr. Al' des Saint)
Bobby Obsy & Ash the Author – Reset
Mister T. – Try harder
Killa Kali – Leave you empty (pr. SoloDaBeyonda – cuts DJ Rest)
Ty Farris x Trox – Disloyalty meets Greed & Revenge
Stack Skrilla x Yuno – Senseless murder
Tha God Fahim x Your Old Droog – Food for thought (pr. Nicholas Craven)
Hus Kingpin x M.W.P. – Welcome to Brazil RMX
Ankhlejohn & Look Damien! – Family trauma
DJ UVE & Van Deep – Conocimiento
Maze Overlay – Reggie Miller ft Asun Eastwood, Bub Styles (pr. SadhuGold)
Estee Nack, Daniel Son & Mickey Diamond – Macho Men Savage (pr. iTRAK)
Crime! – Crime #2 (pr. Femaz Beats)
Conway the Machine – Bang RMX (pr. Masta Conga)
Al.Divino – Adolf Thizzler ft Bravdon (pr. VinylVillain)
Podcast: Reproducir en una nueva ventana | Descargar
Sin comentarios
Aún no hay comentarios.
RSS de comentarios URI para TrackBacks
Escribe un Comentario