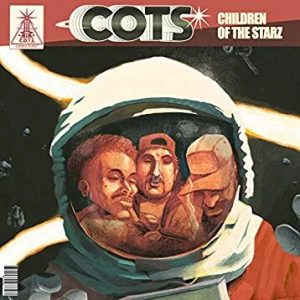 La odisea del ritmo pasa esta semana por:
Bronze Nazareth – Brass Jehovah ft Skyzoo, Termanology & Brizz Rawstein (pr. Roc Marciano)
Children of the Starz – Watch Out (pr. AvenREC)
Spanish Ran – Benjamins and Guns ft Emilio Craig & Tree Mason
Wally Clark & Flu – Acid Activist
Stack Skrilla x Comma Uno – The Motions
Rxnde Akozta – Mantente (pr. J-Mo Boricua)
Phil A x Rasson Arigato – Water Board
THERAVADA – slo down
Spectacular Diagnostics – Old World Palette
Ghostface Killah – Bob James Freestyle ft Raekwon
Your Old Droog – Cosmonaut
Lil Supa x NastyKillah x Rial Guawanko – Motín (pr. Drama Theme)
Karmo Kaputto – Gegen den Schmerz
Styles P & Havoc – Nightmares 2 Dreams
Shortie No Mass – Identity Crisis
Crimeapple – Outta Town Oxtail (pr. Michaelangelo)
Napoleon Da Legend & Amerigo Gazaway – Superfly
Vanderslice – Murder One
Meph luciano & Jay Fehrman – BackFlip
Bumpy Knuckles – D'Lah (DJ TMB Remix)
Beni-Hana x Qualm – Planets Align (pr. DJ Audas)
Shirin David – Last bitch standing
Rapsusklei ft Blake – Llora (pr. Acción Sámchez)
Mettle – Risky Business (pr. Krush Love)
Chris Skillz x Zain – Moment
Podcast: Reproducir en una nueva ventana | Descargar
Sin comentarios
Aún no hay comentarios.
RSS de comentarios URI para TrackBacks
Escribe un Comentario