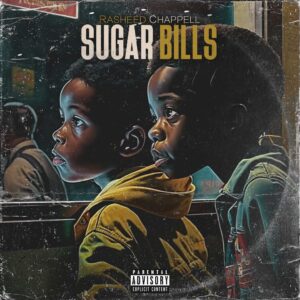 La trepidante selección de títulos de esta semana pasa por la siguiente lista de referencias:
Úrsula – Fahrenheit (pr. Fénix)
Assa – What's wrong with me! (pr. Pro P)
JRoberts x IM'PERETIV – Dapper Don
Pazuzu – Notre Dame Cathedral (pr. The Heretic & Plague Magician)
ChicoEs3 – Morir por (pr. DJ Taktel & Cómodo)
DJ Muggs – Divinity 2 Infinity-The Odyssey ft Kool Keith
Ry's – Boss entracte ft Esmo & Marka (pr. CSU & Sôra)
Cristale – Roadents (pr. CrossCutItt)
Sr. Wilson & Griffi – Visión ft. Belén Natalí & N-Wise Allah
Atmoodwrecka – It's time a jamp
Ransom – Scape goats ft 38 Spesh & Che Noir (pr. Prophecy)
Endgame – Flask Of Siddharth (pr. Pitch 92)
Merino Ink Tears – T.O.C.I. (pr. MPadrums)
Death at the Derby – Zanetti (pr. Finn – cuts DJ Dubplates)
Pretty Bulli – Barz 4 breakfast
Rome Streetz – Hell backwards (pr. Wavy da Ghawd)
OT The Real – The Crown ft Benny The Butcher & ElCamino (pr. AraabMuzik)
Crime – #8 ft Daniel Vendetta (pr. Phbeats – cuts DJ Can)
D. Vilas & Slykid – Gold diggaz ft C-Lopez (pr. Ossian)
Nyeusi Loe – Hidden Characters ft ??? aka Hidden Character (pr. Cashew)
Mr. Mumblz – Soldiers Blues ft Daniel Son
EL Maryacho & Cracker Jon – Competition
Natos y Waor – Montecarlo ft Delaossa, Ill Pekeño (pr. Pablo Gareta)
Rasheed Chappell – Chappell Show (pr. The Arcitype)
Podcast: Reproducir en una nueva ventana | Descargar
Sin comentarios
Aún no hay comentarios.
RSS de comentarios URI para TrackBacks
Escribe un Comentario