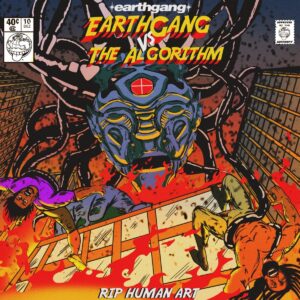 La cosecha otoñal nos trae la siguiente ración de referencias sonoras:
Eto & Body Bag Ben – Where we from (pr. Body Bag Ben)
Ty Da Dale – Pack tombs ft Daniel Son (pr. Nes)

New Villain – Legend continues (pr. Young Sin)

Indigo Phoenyx – Hilltop executions (pr. K. Dero)
D-Styles & J Scienide – Slovakia
Erick Hervé – Punto
Ryzzlah – L'argent est dans ta tête ft Raz Fresco (pr. Nicholas Craven)
Death At The Derby – Chilavert (pr. Finn – cuts DJ Dubplates)
Jamal Gasol & Flu – Never sleep again
Kev Brown & Dre King – DoItJustOneMoreTime
EarthGang – Flavors of Karma (pr. Danny Vanchoff)
Jr Pso – Razzia
Westside Gunn – Disgusting ft Giggs (pr. Miguel da Plug)
OT The Real & AraabMuzik – Turning Stones
KT Gorique & Riga – Laisse
Jay Worthy, Kamaiyah & Harry Fraud – 9AM
Swank & 9th Wonder – Too random
The Musalini & Get Em Rizzy – -The game ft Izzy Hott
Santa Salut – Sugar Mamma (pr. Dame Civile & Fran Massarelli)
Joey Majors – I thank the Lord ft Raekwon x Cross (pr. Scram Jones)
Merakai – Genesis ft Hype & Fashawn
Eloh Kush & Reckonize Real – Jersey Down ft Ransom, Nucci Reyo, Left Gunnz & DJ Ives
Don Def – Black mirror (pr. Bleeding Face)
Podcast: Reproducir en una nueva ventana | Descargar
Sin comentarios
Aún no hay comentarios.
RSS de comentarios URI para TrackBacks
Escribe un Comentario